Thank you!
Find your surprise treat below
Please give us a few days for your bonus points to be added on your rewards account.
---
Remember, our website is frozenmealsdelivery.ph
Always check that you are on the correct website so your points earning will be uninterrupted. Bookmark the site for a more convenient experience!
---
• SURPRISE TREAT •
To show our gratitude we're giving you an exclusive coupon on GoodFinds.ph
₱100 off (min. purchase ₱1500)
use code BEYONDFROZEN on checkout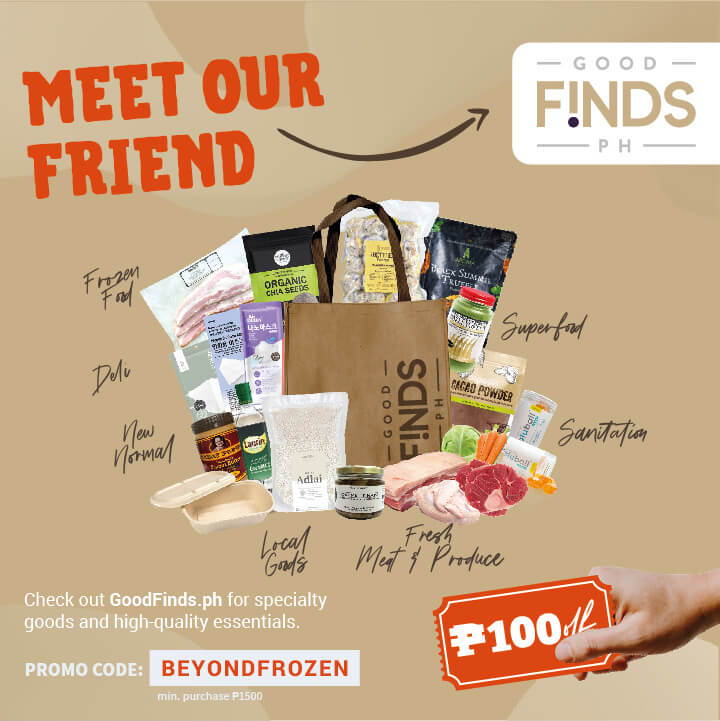 Experience convenience beyond frozen meals from our friends at GoodFinds.ph They have a quality selection Fresh Meat, Fresh Vegetables. Fresh Seafood, Local Specialties, and so much more!